Play AION on the Early Access Server soon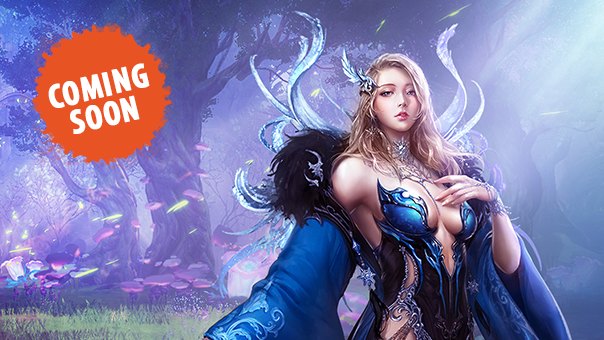 Are you a hardcore AION player and always find yourself waiting impatiently for the next update? Then we've got just the thing!
Soon you'll be able to play all the latest and greatest contents before the official release! We're launching an Early Access Server, giving you a chance to get a full taster of everything to come in the next update.
Why an Early Access Server?
On the Early Access Server (EAS) you'll get to preview all the new features from upcoming updates – before the majority of other players! You'll have enough time to experiment and get to grips with everything the update brings to bear.
Of course, our most important reason for launching this EAS is to hear your feedback. Update 7.2 in particular taught us just how important it is to get early feedback suggestions from our players. We hope this new server will help with that.
How does the EAS work?
The EAS will be something of a mix between a test server and a regular live server. It will be kitted out with an early version of the upcoming update – something of an uncut diamond, still raw and unpolished. That means:
Some text will be complete, some will be unfinished, while other parts may be entirely untranslated. As a result, some areas in the game will only be playable in Korean.
You might run into problems and bugs, and most of the settings used will be the original Korean ones. Some contents won't have been adjusted for our services.
Our goal is to provide a stable and playable version on the EAS, but it won't necessarily be as smooth as you're used to expecting from our live servers. That's why we really appreciate every bug you report, and we'll soon set up special pages in our forums for that purpose. Simply sign up and join in!
What will happen to the EAS after the update launches?
Once an update is ready to be launched on all our servers, the EAS will also be upgraded so you can continue playing the latest version there. We won't take the server down!
Instead, the EAS will be updated again once we get a new preview version, and you'll be able to continue experimenting with new contents with the heroes you created.
When will the EAS become available?
Not long now until we open the gates to the raw version of new Atreia! The first test version available will be update 7.5. Just keep your eyes on our news posts – we'll be posting more details on the Early Access Server soon!
You can check our FAQ here.
The AION Team