Update 7.3 is here – play it now!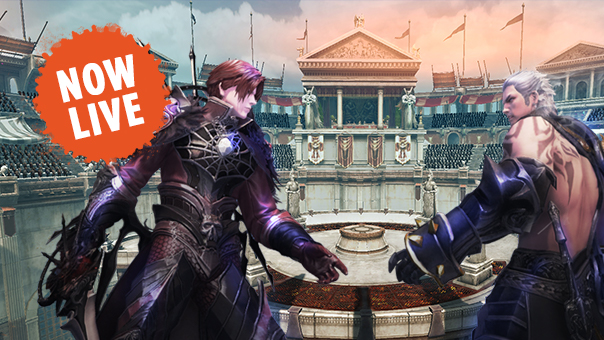 Now live on the European servers: AION's going full guns PvP with the fantastic update 7.3!
New Content
AION 7.3 – Siege of the South brings some hefty new PvP content to bear, while PvE fans also have plenty to look forward to!
Here are the most important changes to expect:
Get your fill of garrison battles and merciless sieges in the legendary zone Red Katalam (South).
Put your skills to the test in one of the two new battle arenas.
Enjoy loyal companionship from the new class S minions and benefit from their extraordinary abilities in battle.
Unlock four new Daevanion skills per class to become one of the most feared warriors in all Atreia.
Channel the ancient power of the Stigmas – enchant +15 Stigmas and no one will be able to stop you!
Plus we've made some improvements to our Gameforge features:
Discover the newly updated Luna Cubes – prices have been adjusted, old items removed and new ones added.
Morph recipes now require fewer materials and XP.
The Shugo Vending Machine has received a fresh delivery of goods. Pick up new items, Stigma Bundles and Minionite.
Patch Notes
If you want to find out more details about the update, take a look at our patch notes.
Note: With the release of AION 7.3, we will only continue publishing our website, news and patch notes in English, French and German.
Launch the game today and get your first taste of AION 7.3 – Siege of the South.
Have fun!

The AION Team
!