Try Nananerk's delicious cocktails and get rewards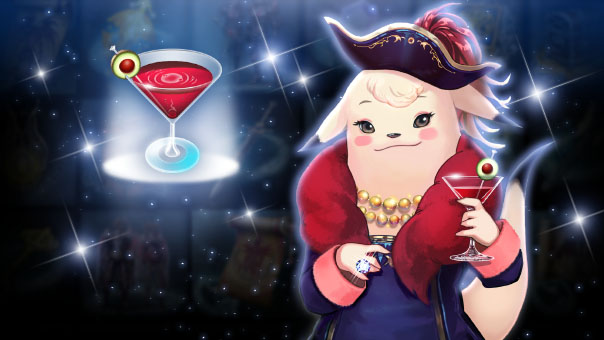 Nananerk has invited the Daevas to her luxurious mansion to sample her delicious new cocktails. Drop in and see Nananerk, try out some of her creations and be rewarded with enticing gifts!
Offer period: These offers will be available in the AION shop from 21/09 to 05/10.
Reward period: Items can be used from 21/09 to 12/10 to activate Nananerk's Party rewards.
Here's how it works:
You can get Nananerk's Party Cocktails in the AION Shop. You can get to Nananerk's Party by going to the shop menu 'Player Info' and selecting 'Nananerk's Party'.
Try the cocktail in the game and your 'Cocktail Meter' will increase by 1 point.
Each additional cocktail that you sample will unlock an additional reward that you can assign to your characters. You can then find your reward in the AION shop by going to 'Manage bonuses' and then 'Nananerk's Party'.
The potential rewards will be displayed to you if you hover the mouse over the Cocktail Meter in the game, or you can view these in our Reward List.
Rules for Nananerk's Party:
If you use Nananerk's Party Cocktail after all rewards on the Cocktail Meter have been unlocked, no more rewards will be added.
Please make note of the time periods given above for offers and rewards. You will also be shown a countdown for how much time is left until the party ends.
You will of course keep the rewards once both periods have ended and can also still assign these to a character afterwards.
When Nananerk's Party ends, you will be able to see in the Cocktail Meter which cocktails you've entered and how many.
Note: The item Nananerk's Party Cocktail will be removed from the game at the end of this period.
Cheers!

The AION Team