Win valuable items now with the Black Cloud Merchants!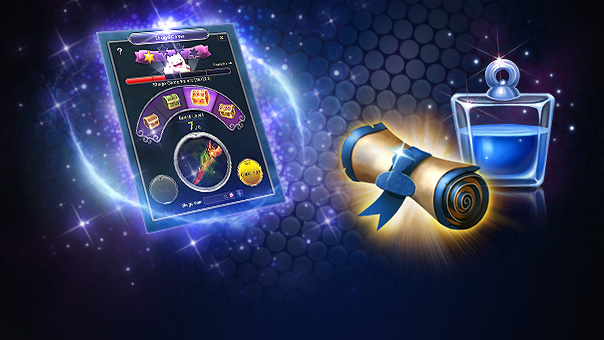 Running: 17/7 – 24/7
The Black Cloud Merchants are again running their popular Shugo Game in which you can win valuable prizes – including the following items:
The [Rune] Legendary Transformation Contract (7 types), [Rune] Selection Box of Ancient Transformation Contracts (18 types), the Daevanion Skill Chest (10 types), the Battle-hardened Admiral's Robe and the Noble Tailcoat.
To take part, you will need Shugo Game Tokens, which you can purchase in the shop from 17/7. During the event period you will receive three Shugo Game Tokens for free in the AION Shop.
How the Shugo Game works:
Open the Shugo Game by clicking on the Shugo symbol at the bottom-right side of the screen.
Then, by clicking on 'Continue', the game will start and a Shugo Game Token will be used up.
Try to upgrade the weapon to the maximum level (8) to then earn reward of the highest level.
Naturally you can click on 'Stop' at any time to end the game and collect the reward for the level that you have attained.
The upgrading can also fail. Should this happen, you will receive the reward for level 1. If you wish to start from the beginning, you will need another Shugo Game Token.
By using Shugo Game Tokens, the upper bar fills with Shugo Game Points. Once it is full, the Nyerk Fever begins. As long as this is active, your chances of successfully upgrading increase and it is more likely that you will win more valuable prizes.
Notes:
You will automatically be given the prize for the level that you got to if you log out or switch to a different character while participating in the Shugo Game. The game cannot be continued.
If you reach level 6 or higher and the upgrade fails, you will be able to use two additional Shugo Game Tokens to try again from the level that you failed at.
The event items will be removed from the game once the event completes with the next server maintenance on 31/7.