Help Tromnerk with His Honey Cakes and Get Valuable Items as a Reward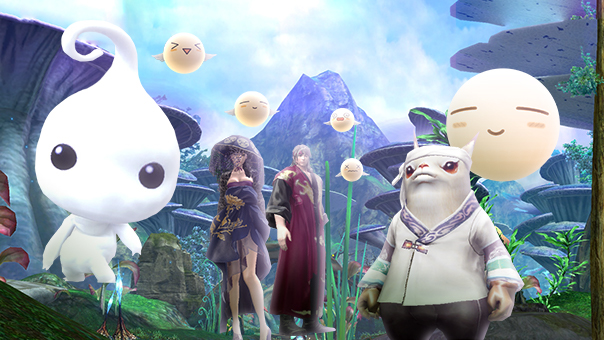 The preparations surrounding the harvest celebrations are underway in Atreia. Tromnerk, the best Rice Cake Master far and wide, wanted to be on his way to the fortresses in Gelkmaros and Inggison with his suppliers already. But now the revelries are at risk of being a flop because the Honey Cake Suppliers have left Tromnerk in a bind. Their duties seem to have slipped their minds during a hike through the picturesque natural scenery of Atreia. You must find the suppliers and bring the Honey Cakes to Tromnerk in time for the festivities to be a success.
Your willingness to help shouldn't only be rewarded with the celebrations – treat yourself to items like the [Event] Moonchild Wings, [Event] Dye: Mustard, [Rune] Special Autumn Harvest Transformation Contract (66 types) and many more!
Running: 3rd November to 1st December
Be the festival's saviour
Get the Honey Cakes
The Moonlight Wight and Moon of Honey Cake appear in Gelkmaros and Inggison and drop Honey Cakes. The latter can even drop up to 10! So start your search and fight for a sweet Harvest Revel.
Exchange your Honey Cakes for rewards
Rice Cake Master Tromnerk is anxiously waiting for the Honey Cakes. Hand him the cakes you've collected and pick out your rewards.
Enjoy the Celebrations
You have saved the Harvest Revel, and now it's time to celebrate – the two capitals Pandaemonium and Sanctum have been lovingly adorned with autumn decorations. A bountiful buffet is also waiting for you with food and drink which grant you a buff for 1 hour. You can also relax under the date-plum trees and receive additional experience points!
Please note: The [Event] Honey Cakes will be removed from the game at the end of the event.