New Contents Await!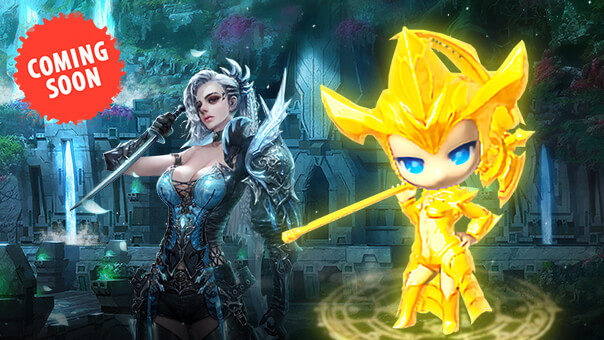 Can't wait to get your fingers on the latest update for your favourite game? Then we've got just the thing for you: AION 7.8 is on its way! Learn about everything coming in the next patch in this post.
Minion Awakening
Beat your enemies to pulp – now with better minion stats:
If you have a class S level 4 minion, you can upgrade it to an awakened version and unlock a second slot for a further minion. The awakened class S minion will then benefit from the stats of this second minion.
And best of all, awakening your minion cannot fail – it's 100% guaranteed!
Jorgoth's Weapons
Jorgoth's weapons have a reputation as the strongest in all Atreia. Now it's time for you to try them out yourself and unleash them on your enemies! If Jorgoth's half-finished gear winds up in your hands, equip it and reach the next level! Once acquired, the new weapons get two further levels for you to upgrade them to.
Incidentally: swords, greatswords, daggers, polearms, maces and staffs have an increased range after the update.
Materials for crafting weapons can be earned by dismantling Jorgoth's weapons and Jorgoth's half-finished weapons. These weapons can be looted from bosses and instances.
Adjusted Skill Effects
It's our priority to ensure that playing AION is as fun as it can be, which is why we've also tweaked and improved the skill effects for each class.
That's just a teaser of what's to come in AION 7.8 – but we've plenty more up our sleeves. Stay tuned for the release announcement!