Hello everyone!
Sometimes in Tournaments or Forum Contests etc, we give out Gameforge Coupons. Since there is always some confusion about how to use these, here is a bit of help for you all:
Step 1: Login our website
Step 2: Click on Shop

You do not need to select any character
Step 3: Click on "Get AION Coins!"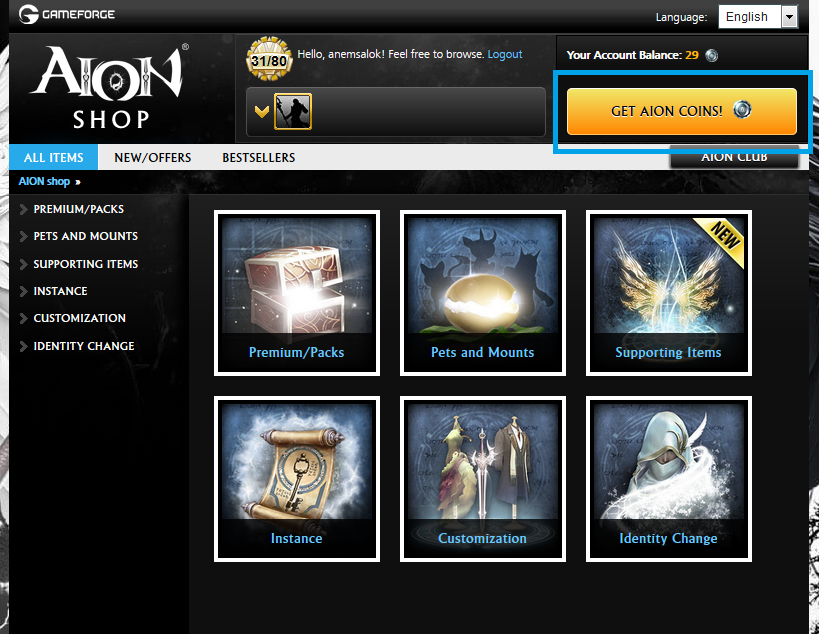 Step 4: Click on "Redeem Coupon"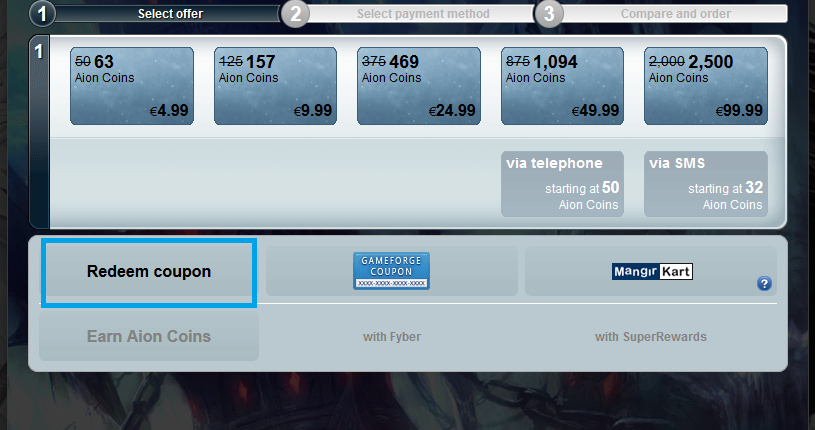 Step 5: Enter your code and click on "Check Coupon"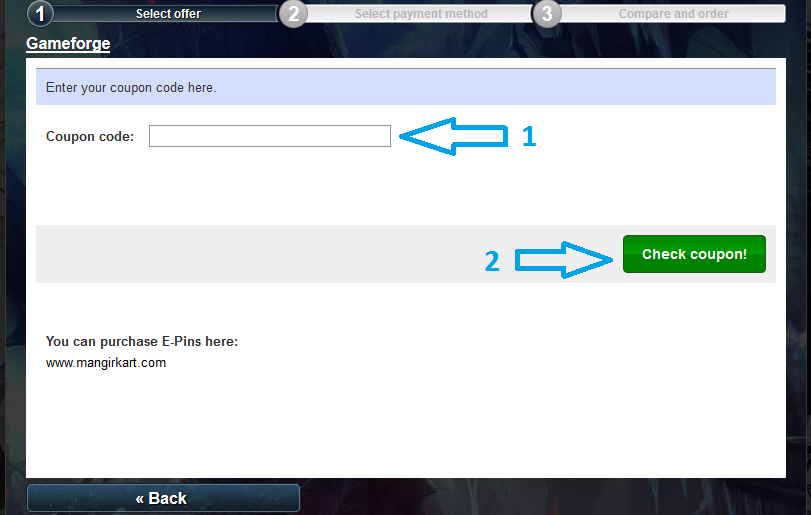 Step 6: Click on Submit and the AION Coins will show up in your account shortly =)